Ultimate Portable Vacuum
Powerful, Cordless, Lightweight
Jet Vac is the perfect size, packed with features, compact portable vac is perfect for using on-the-go or anywhere.
Order Now & Get 60% Off
Ultimate Portable Vacuum
Powerful, Cordless, Lightweight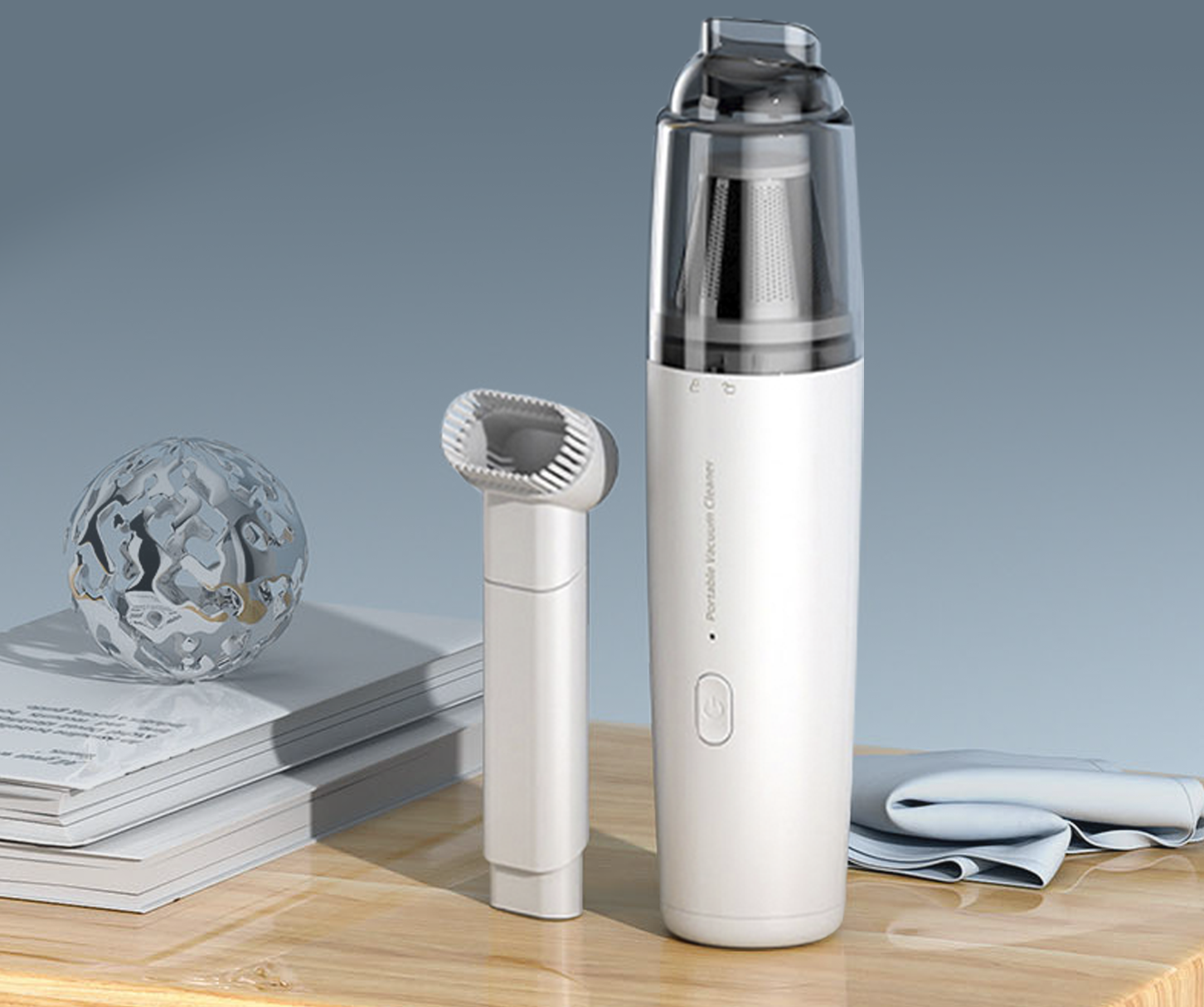 Portable & Compact

Ultra Light Weight

For All Spaces

Functional Design

Fast Charging
Meet Jet Vac
What's Inside & Outside | The Tech Specs
The Jet Vac Portable Hand Vacuum provides long-lasting powerful suction up to 6000PA, equipped with powerful turbine and fan blade to make cleaning more effectively and quickly!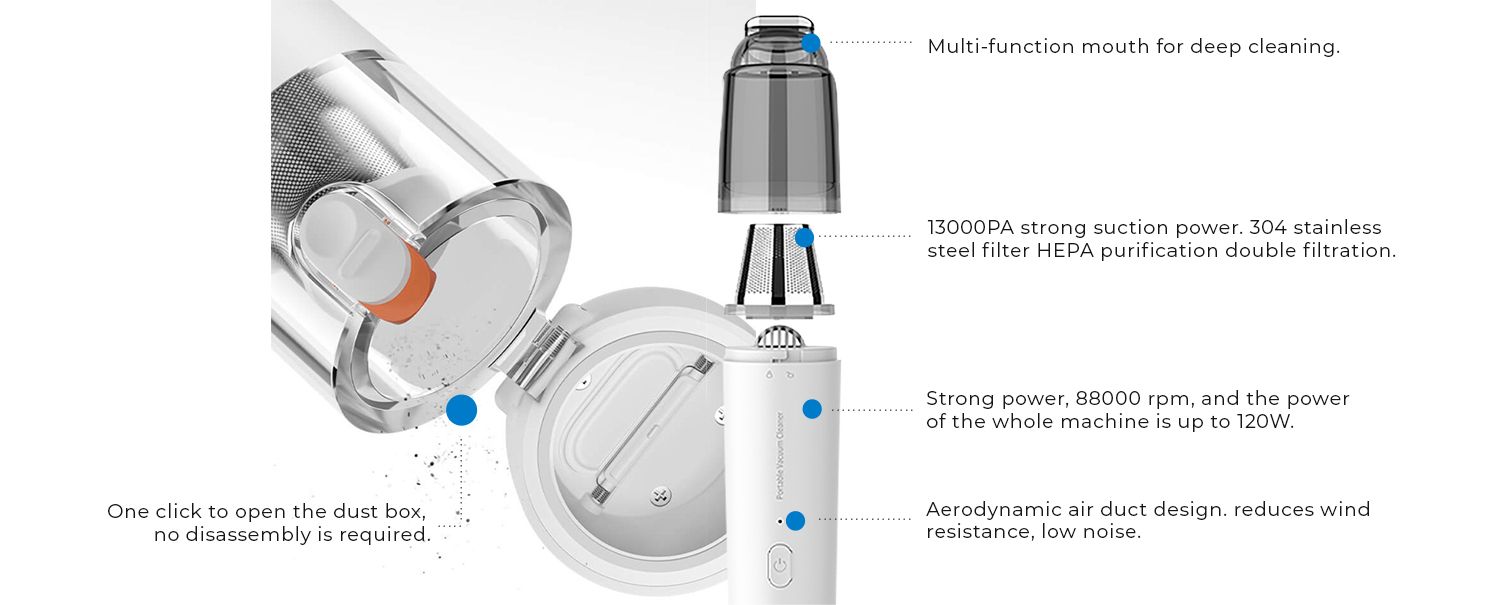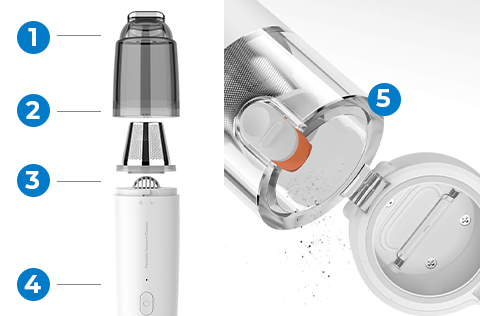 1

Multi-function mouth for deep cleaning.

2

13000PA strong suction power. 304 stainless steel filter HEPA purification double filtration.

3

Strong power, 88000 rpm, and the power of the whole machine is up to 120W.

4

Aerodynamic air duct design. reduces wind resistance, low noise.

5

One click to open the dust box, No disassembly is required.
Powerful. Versatile. Expandable.
Discover wide-range of features that make the Jet Vac Portable Hand Vacuum function right out of the box with zero effort.
Cordless, Lightweight
For Any Task

Suitable size for one-hand grip, easy to carry, simple to store, one-button start. The compact design makes this car vacuum cleaner especially useful for cleaning vehicles. Cordless design affords free mobility, enabling easy cleanup at anytime & anywhere!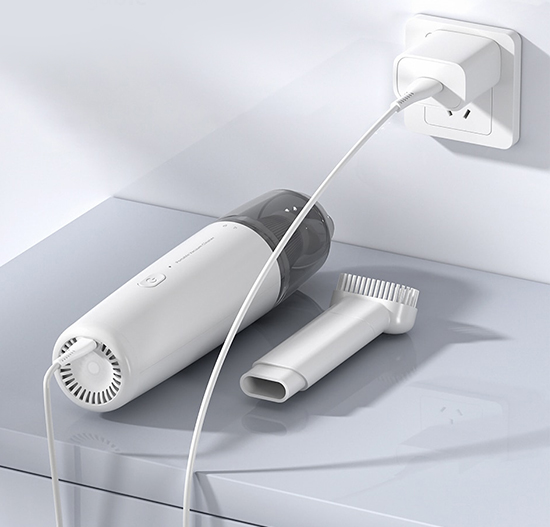 Fast & Portable
Cleaning Power

The perfect size and packed with features, the compact portable vac is perfect for using on the go or anywhere a larger bulky vacuum isn't needed. It even fits in a backpack and includes accessories to get into hard to reach areas.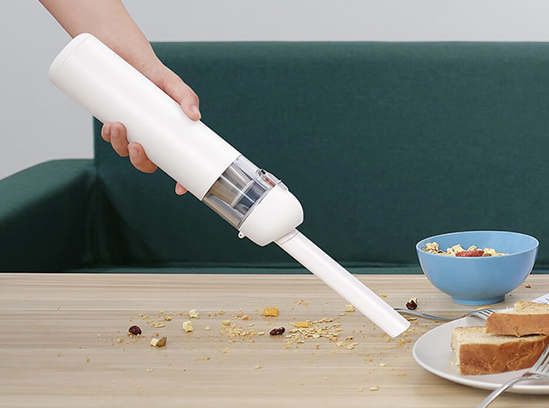 Ergonomic Design
One Size Fits All

Durable use in wet/dry conditions, this powerful vacuum cleaner free your movement for cleaning your car, carpet, floor, kitchen, or hard-to-reach corners without cables. You can quickly & easily clean any wet and dry waste such as pet hair, dust, debris and liquids to fresh up your surroundings!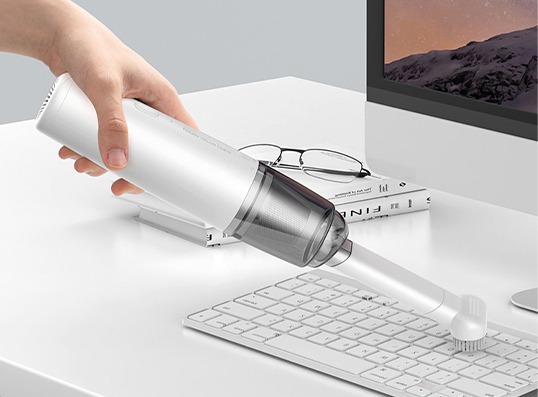 Complete Control
Portable Vacuum

Remove debris from your car seat, clean office desk, or get rid of dander and hair from your clothes with powerful suction and effortless maneuverability.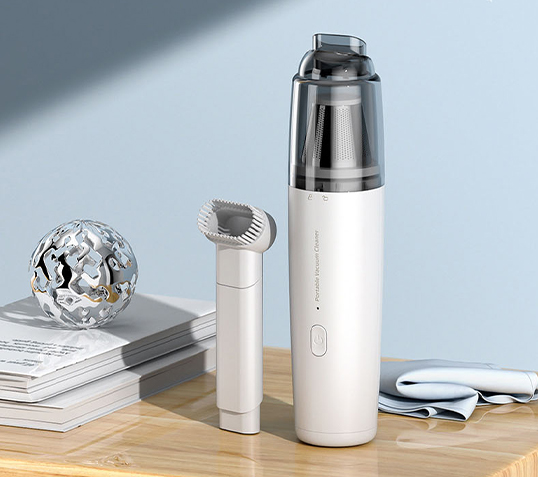 Additional Features

Lightweight & Durable

Travel Friendly

Modern Design
On-The-Go Glasses
Use It Anytime, Anywhere
The lightweight, portable & ergonomic Jet Vac Portable Hand Vacuum lets you keep things neat and clean no matter where you are & what you are doing!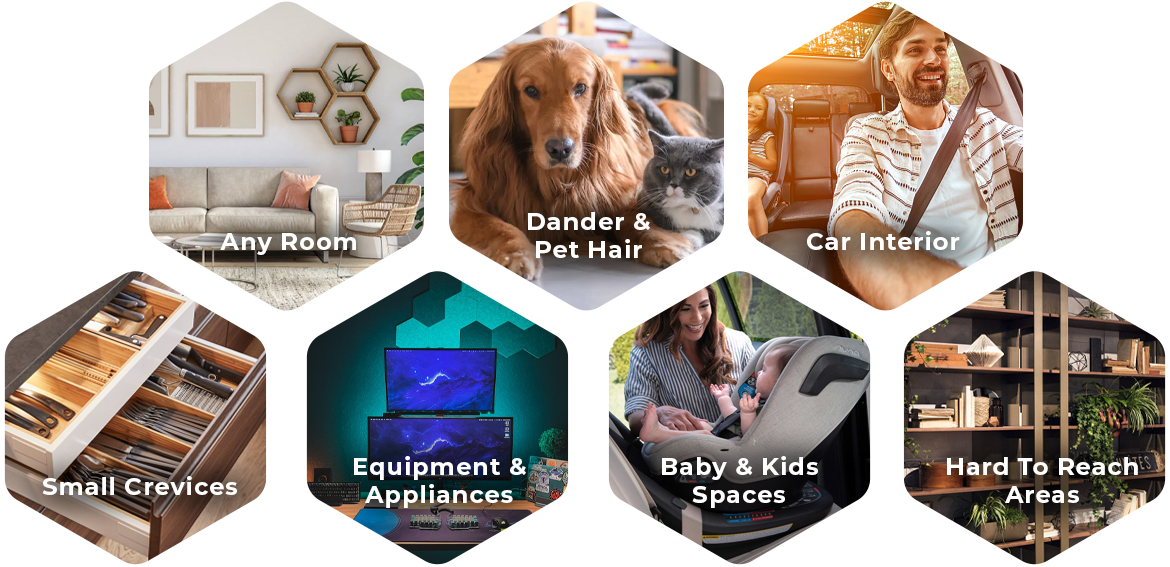 What Our Users Have To Say
Customer Reviews
Ken S.
New York, NY
Amazing quality & features!
"I bought this for my car and liked it so much I bought two more. This vacuum has more than enough power and has the extra tools for tight spots. Do not hesitate buying this product. You won't be disappointed."
---
Amy G.
Los Angeles, CA
Great value and works well!
"You've probably heard the expression that something really "sucks"! Well I can say this thing "really sucks". It has better suction than any of the other battery powered vacuums I owned in the past and I've had several. Great product!"
---
Daniel J.
Dallas, TX
Much better than drug store glasses!
"Gets corners and crevices in the house, inside cars, and I use it to cleanup in my workshop. I also got an extra battery to switch it out and keep using it while charging. I would buy it again and recommend it to anybody who needs a compact powerful, easy to use vac"